The development of a marketing strategy
Summary
Develop an approach to provide more structure and better utilization of digital channels for the marketing of the TriMotion brand. A strategy, practical approach and handles for the marketing of the TriMotion brand with the intention of applying 1 to 2 days a week.
Process description
Using a short questionnaire, the needs, desired outcomes and expectations of the TriMotion partnership were collected.
The marketing objectives and the marketing strategy for the TriMotion branding have been determined. To achieve this, the theoretical research has been done on design principles, strategy and execution of brands in general.
By using the TriMotion organizational manual the communication target groups are classified according to the need that each target group may have with regard to the services of TriMotion.
Both the mental brand identity and the visual brand identity of TriMotion have been worked out. Here too, a theoretical study and TriMotion's own organizational manual were used.
The necessary examples have been collected for the branding of both TriMotion and its projects. Improvements and tips have also been added.
Outcomes:
Practical handbook branding
Mental brand identity and visual brand identity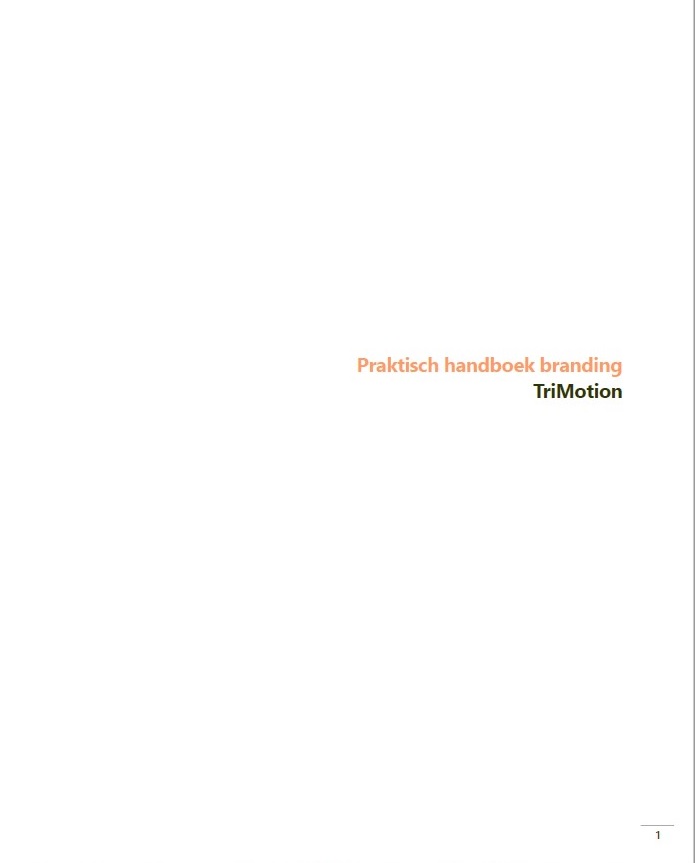 Content:
The wishes of TriMotion: • cause • goals • target audiences • question • Results
Marketing of TriMotion: • marketing objectives • marketing strategy
Communication target groups
Mental brand identity and visual brand identity
Branding through internal channels and resources
Branding through external channels and resources
Specific social media channels: • Recognition of TriMotion • establish visual relationships with TriMotion • branding and services • Branding of the projects • points of improvement
Brand management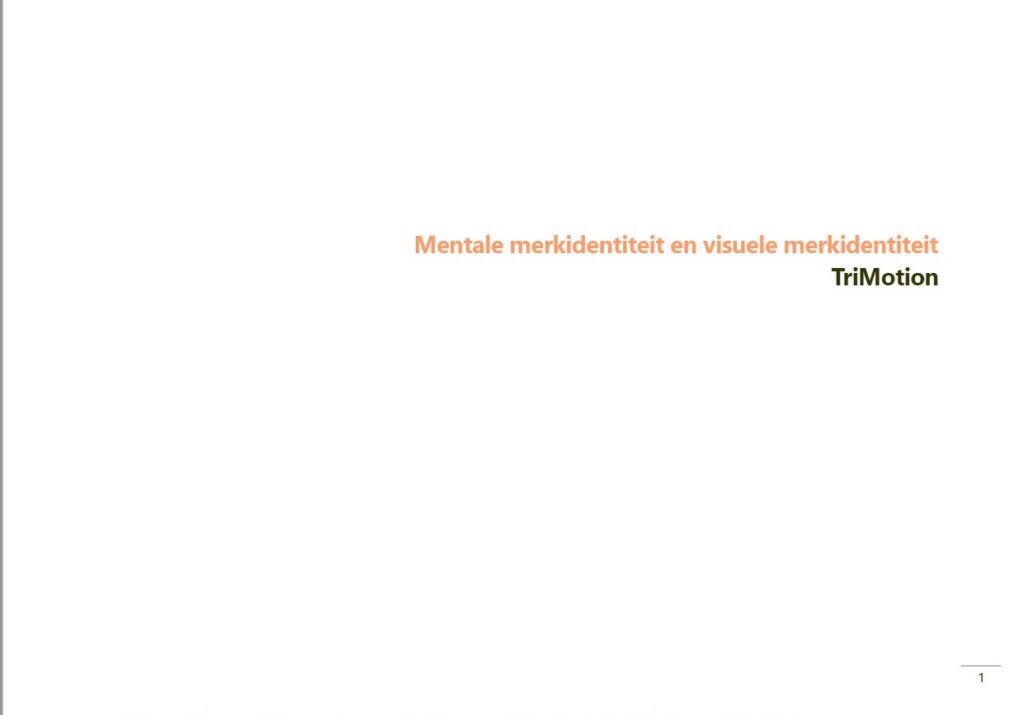 Content:
Mental brand identity TriMotion
Visual brand identity TriMotion
Suggested layout for the website