Case: Content strategy Intranet Optimum Group
Description:
The intranet offers employees quick and easy insight into the various parts of the company
Implementation:
The content of the available formats has been inventoried and collected, consisting of website content, social media content and document files
In addition, the intranet is filled with content
The functionality of the platform is managed by making an inventory of the error messages and passing them on to the online marketer
By means of desk research and based on the objectives of the marketing department with intranet, a scenario description was made for the pages of the intranet
A concept design of the dashboard is designed based on the wishes of the marketing department
Strategy:
Scenario description (Dutch)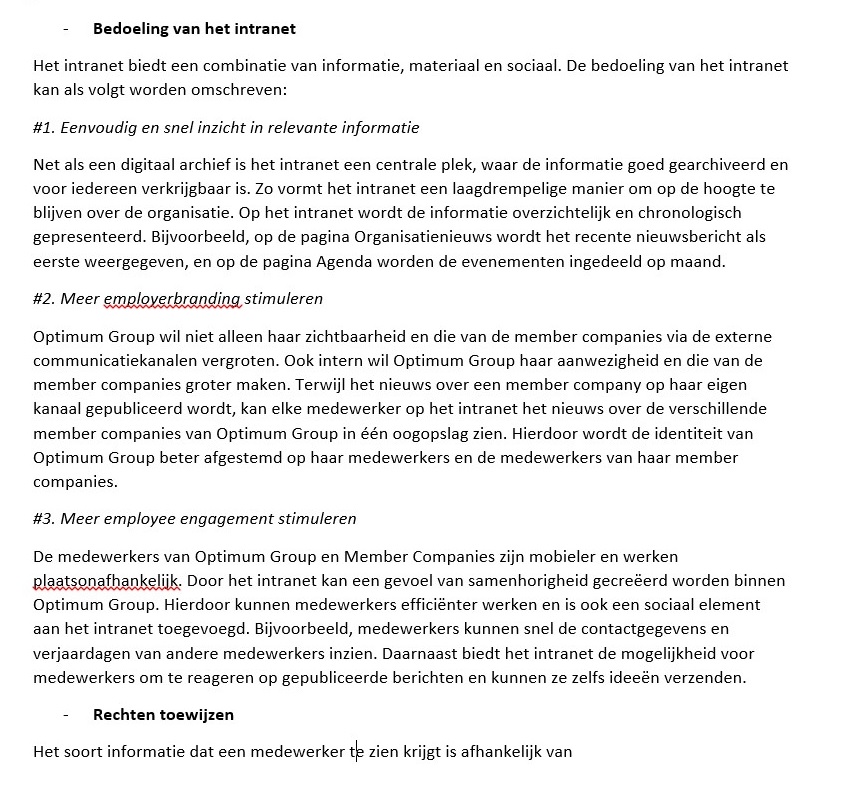 Visual:
Design dashboard page Intranet (Dutch)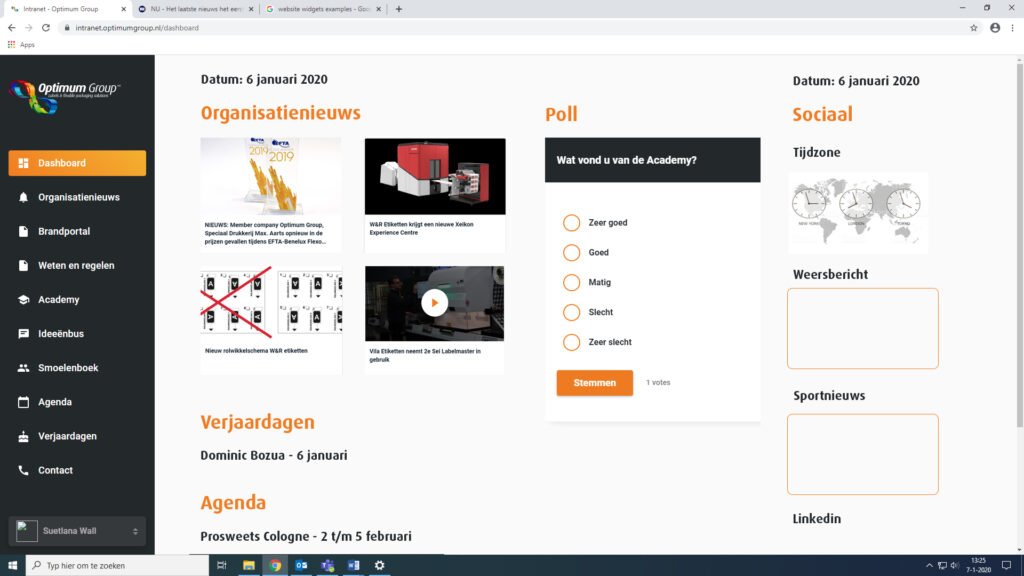 Concept design ad product group
Description:
A concept design advertisement for the multi-layer label product group
Implementation:
The purpose of the graphic design has been discovered through inquiry
The graphic design is designed
The text is written and added to the design
Visuals:
Text on visual (Dutch): Our multi-layer peel & reseal labels are suitable for both flat and curved surfaces. Due to the double-sided printing on two or three layers, these labels offer sufficient space for all your product information. Visit our website for more information or to request a quote.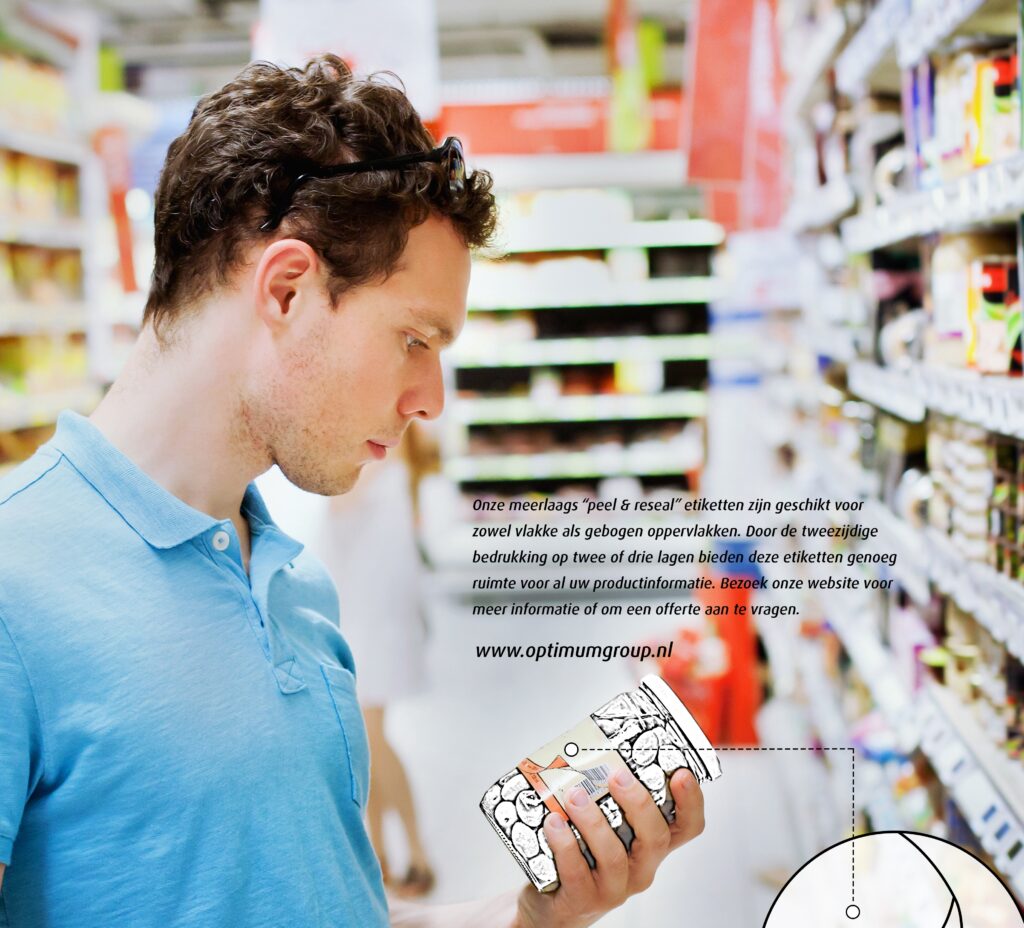 Support concept designs exhibition stands
Description:
Quick graphic design support for exhibition stands
Implementation:
Various edits of the original image of the concept design exhibition stand
Visuals:
Version roof with wide intermediate opening
Version open roof and floor in wood color
Version canopy with two intermediate openings
Actual exhibition stand at BIOFACH 2020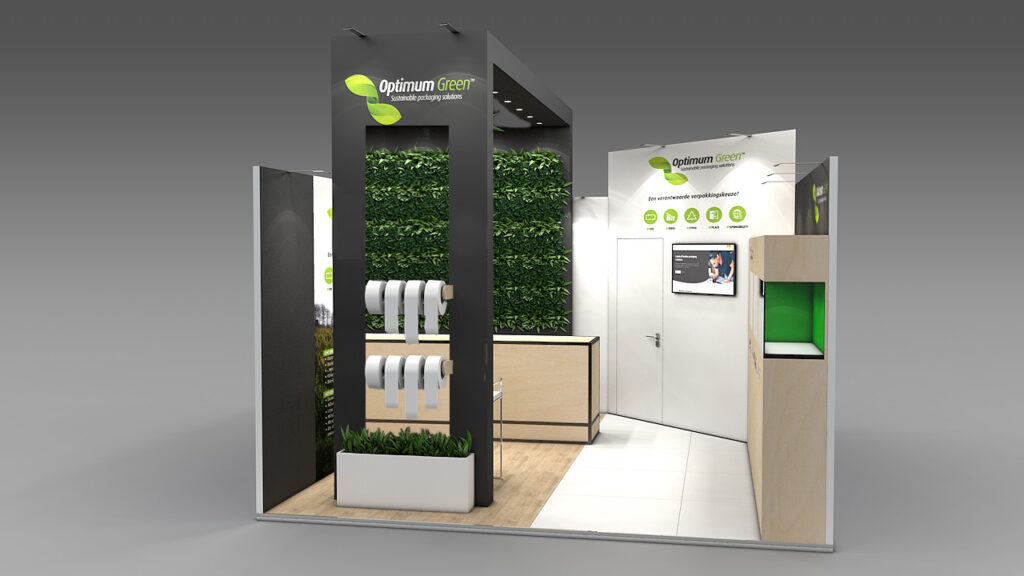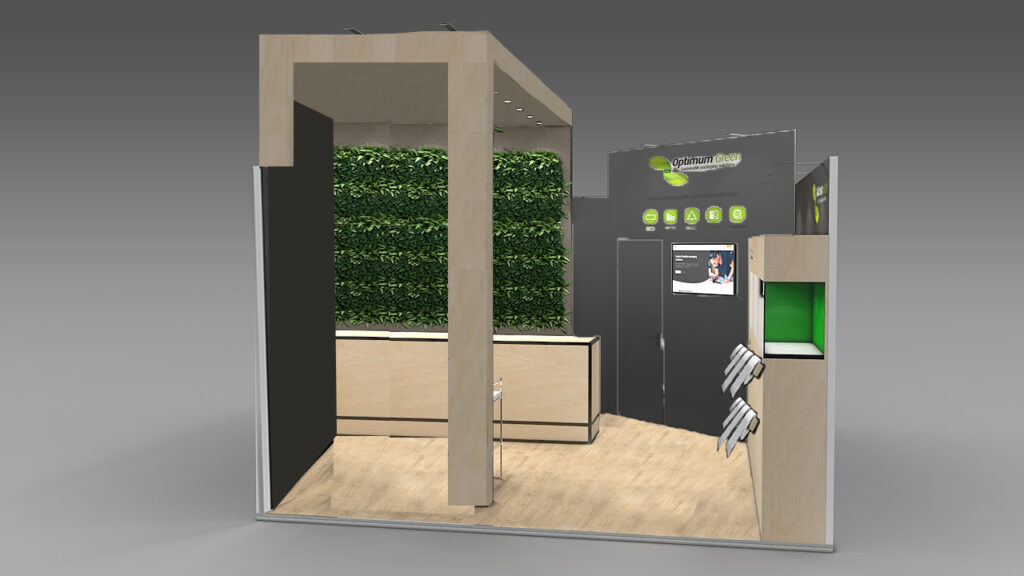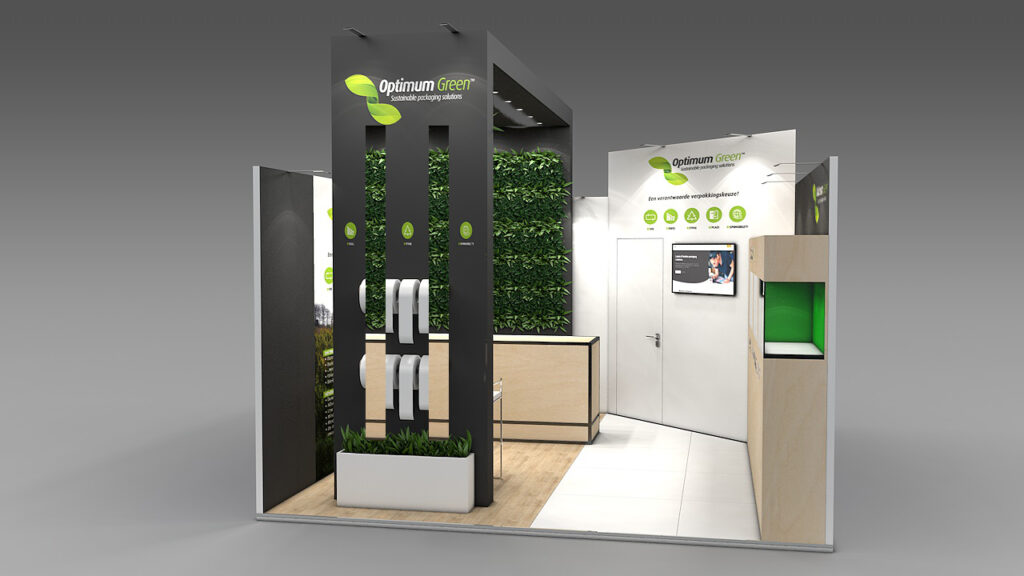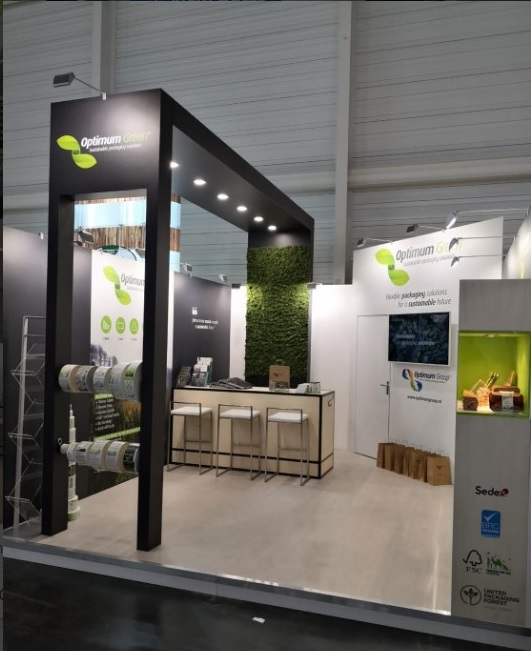 Employer: Optimum Group
Job title: Marketing and communication